Separate Event Admissions
Fastest Retriever Contest
All breeds welcome, but no professionals please.
This contest is for hunting dogs and family pets that want to show off!
Prizes awarded to the top finishers competing for the Fastest Retriever Title.
*All dogs must be on a lead. All dogs over 5 months of age must be rabies vaccinated and wear a rabies vaccination tag. The Expo discourages the entrance of puppies, please no dogs less than 5 months. Please come to the Expo prepared to clean up after your dog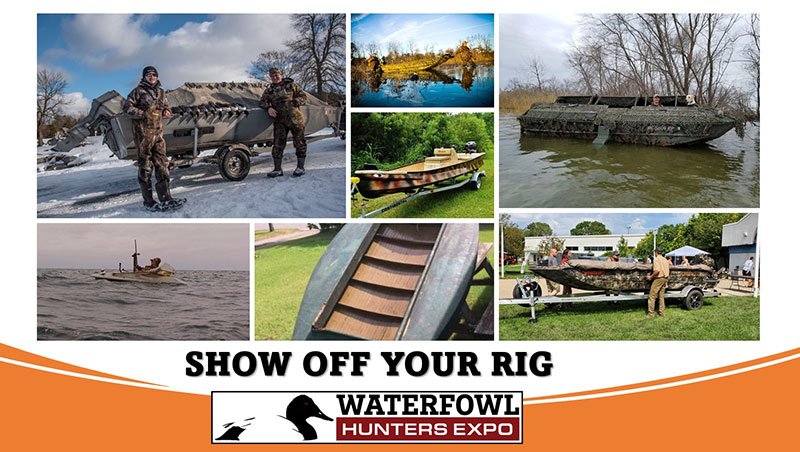 Show off Your Rig
Reserve an area to park your boat, blind or other interesting wares of the waterfowler and show it off.
A great area to gather, swap stories and share how you like to pursue waterfowl.
Approximate individual exhibit area is 10′ x 20′ please contact WHE in advance if additional space is required (may incur a nominal fee). No electrical hook up available onsite.
Prizes may be awarded by area judges. (TBD)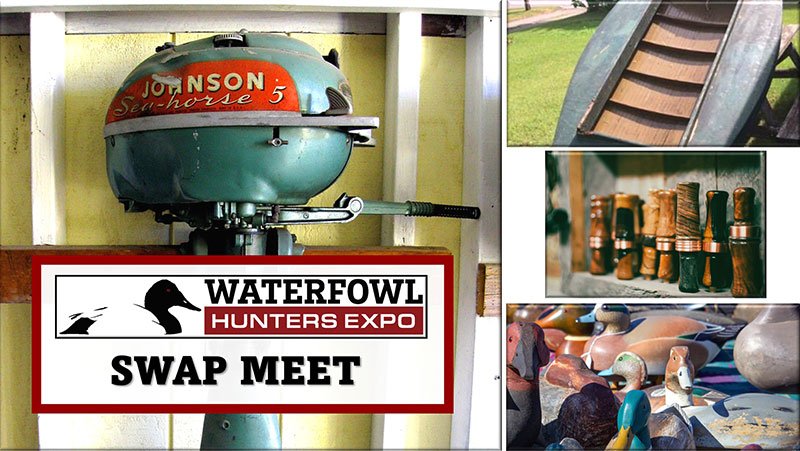 Swap meet Exhibitor Space
Your one-stop-shop for hunting and outdoor items imaginable!
Duck Calls
Hunting Boats, Layout Boats, etc.
Decoys
Clothing
Antiques
Hunting Boots/Waders
Anything you need for your hunting adventures!