A LIMITED NUMBER OF PREMIUM EXHIBITOR SPACES
Low-priced sponsor packages include pre- and in-event marketing, entry and parking and, depending on package selected, exhibit space.
 

The existing communication channels of the organizing team will allow a multi-layer marketing effort—web, print and social—and will realistically generate a million views before the event.
New for 2023!
This year, the Expo has engaged the team at Bast Durbin Advertising for assistance with vendor management.
We've moved our nearly 100 vendors from 2022 onto an on-line convention management system, and so now exhibitors will be able to manage their Expo experience on-line, with 24/7 access to information, secure credit processing via Stripe, and more! Attendees will be able to see information you provide about your enterprise, and your location on our event map, before and after the Expo!
Everything is based on your team's contact email address, and all communications will come from the "expos@bastdurbin.com" email address.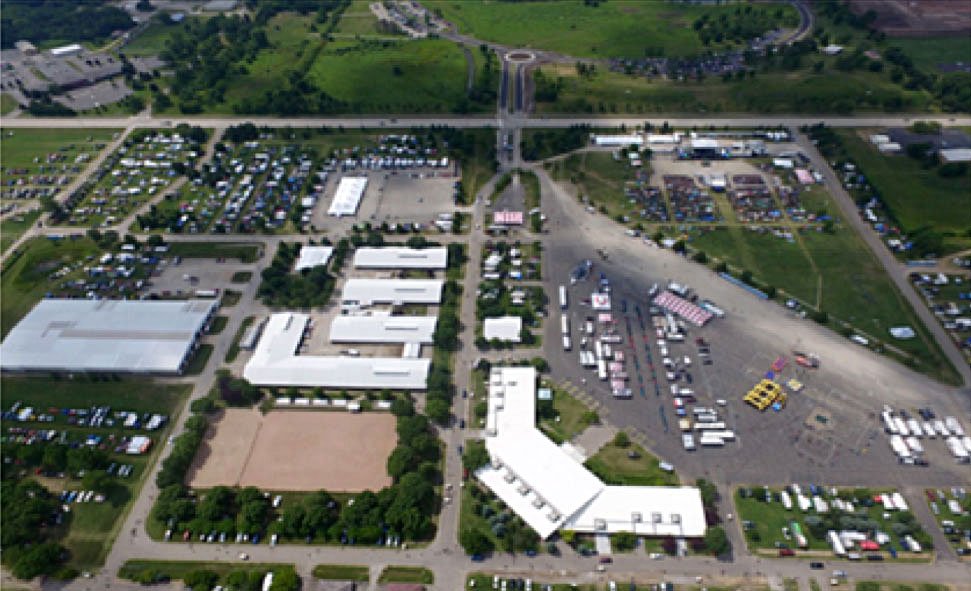 EXHIBITOR SPACE:
The Waterfowl Hunters Expo has a variety of indoor and outdoor spaces available for our 3rd annual event in 2023:
Availability may vary – contact us for more details!
Stevenson Hall: climate controlled, also home to the seminar stages and DCCE events…
Building A: not climate controlled but partially shaded as well, also home to the calling championships (behind the exhibit area)
Building E: not climate controlled, also home to the Youth Zone activities
Cost includes pipe and drape on back and sides of each exhibit booth space. Prices include entrance and parking fees.
The Expo grounds will be filled with interactive activities, outdoor contests and demonstrations.
Reserve an "open air" exhibit space with room for trailers & vehicles interact with Expo attendees as they enjoy the outdoor events
See the map for the various options – we've more than doubled our outdoor spaces available to meet demand! (most are 20′ x 20′)
No electricity or additional furnishing available for outdoor exhibitors, IN MOST CASES.
SET-UP: Friday, Noon – 5 p.m. and Saturday, 6:30 a.m. – 7:30 a.m.
TAKE DOWN: Saturday 5 p.m. – 6:30 p.m.
Additional services available for indoor hall exhibitors only.
This year, the Expo has engaged the team at Bast Durbin Advertising for assistance with vendor management. Contact our team for details (after 3/15/23) including electricity, tables, chairs and other booth furnishings.
Event contacts:
Don Kirby: (920) 413-0133 / dkirby@bastdurbin.com
Bruce Ross: (262) 224-4949 / bross@wisducks.org